Microsoft Dynamics CRM Consulting
For Small & Medium-Sized Businesses Simple, Effective, Efficient Solutions.
TechHEIGHTS provides retail business solutions using Microsoft Dynamics CRM.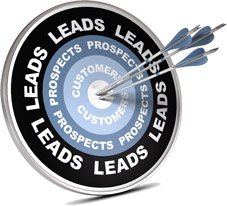 Attracting, winning, and retaining customers is the underpinning for success. Successful businesses find new and innovative channels to attract prospects, execute sales processes to close deals faster, and deliver world-class customer experiences to maximize customer loyalty.
Microsoft Dynamics CRM is at the forefront of our key business solutions. It combines and harnesses technology trends, like cloud computing, mobility, social, and big data, to support your sales, service, and marketing aspirations.

Sales – Empower your sales team to share and manage sales intelligence across time, departments, locations, channels and devices, for higher productivity, more targeted sales, and faster closing rates.
Service – Enables companies to provide relevant, responsive, and personalized service by connecting customers with service inquiries to the right answers at the right time—via their channel of choice. Agents are empowered with a single, Unified experience to deliver amazing customer experience with cross-channel context. Manage Cases faster with any devise you like. Empower agents to provide world-class case management while providing differentiated levels of support, with entitlements and service level agreements. Find the right answers when you need them with a Knowledge base.
Marketing – Automation enables companies to engage customers across channels, build pipeline, and demonstrate the impact of marketing. Marketers can plan, execute, and measure multichannel marketing campaigns from start to finish. They can manage, nurture, and score leads to generate more revenue, while streamlining marketing planning and execution and gaining a true view of marketing ROI.
Social – Helps organizations enter the social era, both internally and externally. From collaborating efficiently within organizations, to listening to the market, to engaging with customers and prospects on their own terms, Microsoft Dynamics CRM empowers everyone in your organization to deliver amazing customer experiences on social.
Become an enterprise of the future
Outcome-focused, process-centric applications
Guided, contextual, and social user experiences
A flexible, agile, and open platform
Connect with applications
Your time is valuable. Microsoft Dynamics CRM streamlines processes so that you can concentrate on the big picture rather than on the details. TechHeights can help businesses attract, win, and retain customers through solutions that proactively help people do business.
Included are predefined best practice processes which are highly configurable and can accelerate time to value. New social capabilities enable you to connect your employees, partners, and customers through social networks and a variety of other communication and collaboration channels. These processes work for you to prioritize tasks, like executing targeted campaigns, winning deals faster, and turning customers into fans.
We are reinventing the way businesses work with customer relationship management (CRM)—whether you're on the road, at home, or in the office. We're continuing to invest in role-specific user experiences across various browsers, productivity applications like Microsoft Office, and mobile devices such as phones and tablets. Moving away from the traditional transactional approach, our new user experience guides people through processes, offering insights and suggestions that can drive maximum productivity.
The Microsoft Dynamics CRM Outlook client offers new insights with usability that's familiar, delivering real-time information and processes directly to your Inbox. Microsoft Dynamics CRM will continue to unify the experience for engaging prospects, customers, and colleagues across familiar applications, such as Microsoft SharePoint, Microsoft Lync, Skype, Microsoft Office, and Yammer.
Schedule your FREE 1hr consultation today !
TechHeights | Business IT Services in Orange County, LA, Riverside, and San Deigo