TechHeights, LLC, as well as its wholly- or partially owned (directly, indirectly, and indirectly) subsidiaries (hereinafter "TechHeights"), is committed to protecting and securing the privacy and security of personal information of customers, employees, and other third parties. TechHeights is committed to safeguarding and maintaining the confidentiality of all information you share with us via our website (itresponsive.com) and our service provider business. This privacy notice outlines the privacy practices of TechHeights and itresponsive.com.
This Privacy Notice explains how TechHeights uses information from its apps, websites, services, and technology solutions.
1. Information we collect
TechHeights may collect information to help us operate efficiently and offer you the best products, services, and experiences. We collect information when you sign up, log in, use our services, and call in/meet for support or other projects. If we are involved in business, we may also receive information from your employer or other companies. This information can be collected in many ways. We may collect it from issue logs and service reports, web forms, technology like cookies, web logging, and software on your computer.
The information we collect on this site and our support databases are solely ours. The only information you give us by voluntarily filling out forms, email, or any other contact form from you or your employer will be available to us. This information will not be sold or rented to anyone.
Your information can be used to reply to your inquiry regarding the reason that you contacted us. The information we collect from you will not be shared with anyone outside our organization except as necessary to fulfill your request.
We may contact you by email to inform you of technology trends, new products, and changes to this privacy statement unless you specifically ask us not to.
We also use the information we receive through our websites, emails, or hardcopy surveys to analyze our customers' characteristics and improve our services. We may provide anonymized aggregate statistics about customers to customers, third parties, or the general public. These reports won't identify any individual TechHeights customers, and they will not contain personally identifiable data.
We will ask you for information about TechHeights products or services. Your name, email address, telephone number, and additional information about your company are collected. This information is used to respond to your inquiry and to keep you informed about the products and services you are interested in. We will send you information about upcoming TechHeights events and webinars, as well as relevant news and alerts related to privacy. Click on the link in the email to unsubscribe. A natural person can also request the deletion of marketing information. This request will be processed and personal data deleted.
TechHeights processes and receives information in electronic and paper form according to its clients' instructions to deliver services to its customers. TechHeights recognizes the importance of privacy for its customers. We protect any personal information we may receive or use to support our customers.
We respect the privacy rights of everyone. This Privacy Policy outlines the methods we will use and collect the information we receive from you. TechHeights is not responsible for practices or individuals TechHeights doesn't employ or manage. TechHeights follows the General Data Protection Regulation (E.U.) and adheres to the data protection principles established by the United States Department of Commerce, California.
TechHeights gathers information to help us operate efficiently and offer the best products and services. We may receive some of the information directly from you. We also observe how you use our products and services. Some of this information is also available from other sources, which we may combine with data we already have. We believe it is essential to protect your privacy and treat the information with care, regardless of where it came from.
Here are a few examples of what we may collect:
Register – You may need to register to use our services or sites. This includes your name, email address, organization name, etc.
Signing in – To use some TechHeights services, you must log in using a username, password, and what we call your user account.
When you use our websites and services, we collect information about how you interact with them, such as your browser, I.P. address, location, cookies, and other unique I.D.s, pages visited, and the features you use (of our service).
Data from other sources: We might have additional information about your life, such as demographic data that we buy from other companies.

How do we collect?

We use many technologies and methods to gather information about your use of our websites and services.
Web forms are used to enter information or search queries into search boxes.
Technologies such as cookies and web beacons. Please visit Section 2 on this Privacy Policy page for more information.
Web logging allows us to gather the standard information that your browser sends every time you visit any website, such as your I.P. address and browser type, language, and origin, as well as pages, visited, and links clicked while using our services and sites.
Software that is installed on your computer, tablet, or other devices may transmit information to it that can be used to update, operate, or improve the software.
Customer Data
TechHeights processes and receives information in electronic and paper form according to its clients' instructions to deliver services to its customers. TechHeights recognizes the importance of privacy for its customers and works to protect any personal information that we may receive or use to support them.
TechHeights Customer Information
We may collect customer information when you buy or contract with us for services or technology solutions. The following information will be requested of you:
Email address
Telephone number
Information about your job within the company
Information about the company, including address and billing information (e.g., P.O. Number, bank wire information, credit number, and company size
TechHeights will need your contact information to be able to offer its services.
We are able to provide information about the topic or issue being discussed.
TechHeights may offer the possibility to add more users to your account if you have purchased technical solutions. We will need the email address and names of the additional users that you wish to add. TechHeights uses this information to provide the requested service.
TechHeights may ask you for business information about your company and employees to provide technical solutions or services. This information is stored on TechHeights's system and used to contract services according to the terms and conditions between TechHeights, and your company. You may need to provide copies of company policies, process documents, answers to assessment questionnaires, and other evidence to support these responses.
If a TechHeights website or service collects age data, it is against our policy. We do not approve or collect any data from anyone under 16.
3. Cookies & Similar Technologies
Many TechHeights websites and tools use "cookies," tiny bits of data that web servers can easily read in the same domain as the cookie that was placed on your hard drive. Cookies may be used to retrieve your preferences and settings, help with sign-in, combat fraud, and analyze site operations.
Web beacons are also used to deliver cookies and compile statistics. These web beacons may contain third-party web beacons that are not allowed to collect your personal data.
There are many tools available to manage cookies and other similar technologies.
Browser controls to block or delete cookies
Some analytics providers offer controls to opt-out data collection in web beacons.
2.2 Full Text
2.2.1 Cookies and our use
TechHeights websites use "cookies." These small bits of data are sent to your browser from a web server. When you reaccess the site, your browser will transmit the cookie data to the same server or other domain web servers. Cookies can contain easily readable data by the web server that issued it to you. This data is often composed of a string of letters of numbers and letters that uniquely identify your computer but could also include other information.
Cookies may be used for:
Sign-in and authentication – We store your unique I.D. number and the date you signed up for a TechHeights site in an encrypted cookie on our hard disk. This cookie allows you to move between pages on the site without needing to sign in each time. These cookies are removed from your computer when you sign out. This is often referred to as a "session cookie." Cookies are also used to enhance the sign-in experience. Your username might be saved in a cookie, which will stay on your computer even after you sign off. This cookie will allow your username to be pre-populated, so you only have to enter your password when you sign in again. This cookie will not be used if you use a public computer.
Site Analytics – Cookies may be used to count unique visitors to a website or service or to compile aggregate statistics about our websites and services. These analytics are used to improve and operate these websites and services.
TechHeights may place cookies on your computer when you visit TechHeights websites. However, cookies may be set by third parties. Sometimes, we contract third parties to perform certain services for us, such as site analytics. Other times, this is due to third-party content and ads on our web pages, such as news content, videos, or ads from other ad networks. Your browser can connect to third-party web servers to retrieve the content. These third parties may set or read cookies on your device and collect information about your online activities through websites or online services.
2.2.2 Cookies Control
Block Cookies: Some web browsers accept cookies automatically. However, you can often modify your browser settings to block cookies. You can find instructions for blocking cookies in different browsers on the privacy statements of each browser or in their help files.
Blocking cookies may stop you from signing in to some parts TechHeights websites and services. While this will not prevent you from calling TechHeights for support, it may limit your access to some tools.

Browser Controls to Delete Cookies You can find instructions for how to delete cookies in different browsers on each browser's privacy statement or in their help files.

Be aware that cookies can be deleted. Any settings or preferences created by cookies may have to be recreated.

Browser Controls for "Do not track" and Tracking Protection. Most browsers are now equipped with "Do not track" features. These features send signals to websites that you don't want to be tracked, most of which are turned on by the browser. These sites, or third-party content on them, may continue to track you even though you have indicated your preference. This is dependent on their privacy policies. TechHeights currently does not respond to browser DNT signals. This is due to a lack of a common understanding of how to interpret it. TechHeights also does not respond to DNT signals from third-party websites and online services that TechHeights may provide content or collect information.
You can contact us at 949-565-3530 immediately if you feel we do not respect your privacy rights.
TechHeights - Business IT Services
Headquarters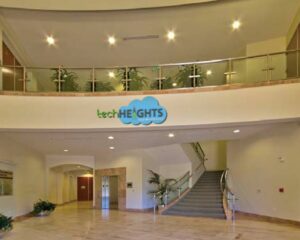 TechHeights - Business IT Services
Billing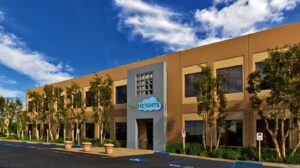 TechHeights | Business IT Services in Orange County, LA, Riverside, and San Diego