Managed Microsoft and Mac Devices
Managed Servers and Firewalls
Satisfied and Happy Customers
Azure, Office 365 and AWS Migrations
Experience The
TechHeights

Difference
   Predictable Cost
We at TechHeights become your IT department and offer a monthly flat-rate fee to cover the entire IT infrastructure spectrum. No billable support calls, no surprise costs, just service when you need it!
  Tailored Plans
We at TechHeights know that every business is different, and so are their IT requirements. We offer complete custom and cost-effective plans to fit your budget and technical needs
   Reduced IT Cost
We at TechHeights have a certified and experienced IT staff that can handle all your IT support needs, thus eliminating full-time employee costs and overhead.
   Increased Productivity
Let us do what we do best so that you can do what you do best.  We'll handle the IT strategy and tasks that burden your users and leadership team, allowing them to focus on the business.
  Quality Services
We know that the quality of our services is only as good as the quality of our employees.  Rest assured that with TechHeights, you'll get the quality you deserve, and our clients will back that up!
   Industry Expertise
While we understand that IT is IT, we have both the depth and breadth of knowledge in the Legal, Aerospace, Healthcare, Financial, Manufacturing, Distribution, Education and Engineering industries.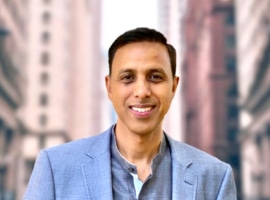 Shuchipan Sharma
Shuchipan is an extensively experienced IT Executive with expertise in a diverse range of technologies within multiple industry settings.  He has a strong record of success in designing and creating high-performance IT infrastructures, undertaking ERP, CRM, and Ecommerce implementations for companies including Paul's TV, OCTA, Jafra Cosmetics, Clarient (a GE Company), and ExxonMobile. He is adept at effectively introducing and integrating new cutting-edge technologies to address business requirements.
He holds a Bachelor's degree in Computer Science and is a Microsoft Certified Technology Specialist, and carries various other certifications in VMware, Oracle RedHat, & Cisco.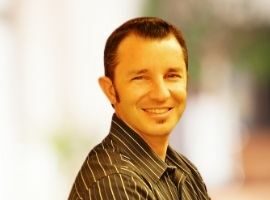 Mike Monaco
Mike has been an operator in the retail industry for over 20 years.  He has been in management at companies such as Good Guys, CompUSA, Bed Bath, and Beyond and most recently an executive at Paul's TV heading company operations.  Mike has implemented Microsoft Dynamics CRM as well as multiple ERP platforms including Microsoft Dynamics AX, Tyler Retail Systems, and Counterpoint, to name a few.  He has always had a hand in the technology side of the business.
You first, then technology. We at TechHeights understand that
we're a services company first before we are a technology-driven organization.
We are driven to do the best job possible. We pride ourselves on cultivating lasting client relationships built on trust and mutual respect.
Our clients include many of the world's best-performing and most admired companies, law firms, aerospace, manufacturing, mortgage, healthcare, financial, produce, and industry organizations.
First contact resolution rate
What Our Customers
Saying
"I cannot be more thankful that I was introduced to Techheights. Between the cybersecurity insurance, server setup and office configurations that needed to be done, I was completely overwhelmed. I cannot stress enough how helpful, professional and knowledgeable these guys are.
They assisted me in putting all the security, and office as well as remote access from offsite. They helped even at odd and weekend hours. They are and always will remain on my speed dial!
Thanks again!!."
Brian Miller – Director of Development
Global Mobility
"My experience with these guys has been great. Fast responses and they are always friendly. They moved our server and set up remote connections. Whenever we call them they impress us by answering and fixing our issues right away. They helped us move offices without any downtime. They have always been very knowledgeable and helpful. I would definitely recommend them!
Rebeca McIntire
Property Manager, Kerymen LLC
"Was looking for a company to help me with our IT services. With all the ad's from different IT company's & assurances that they are the best, I found Techheights the most sincere, efficient & very helpful. Cool guys & took the effort to understand my IT needs with making suggestions that I was very pleased with. They got our IT streamlined, and installed new servers. Extremely satisfied with the outcome & would DEFINITELY recommend these guys. Way to go TechHeights !!!
Anil Sud
President and CEO, AROWater USA
"Tech Heights has helped us grow our business by adding a Server and Remote access when we are out of the office. They are very experienced and helpful. They also found the most cost-effective ways of getting the job done, which is important for a small business like mine. 
Shuchipan and his team is extremely easy to work with – they have deep IT knowledge, understands issues quickly, is an objective and logical problem solver, and generously shares their knowledge. I would recommend TechHeights highly to anyone.
"
Colin Buchanan
Founder and CEO Raw Revelations
"When we first contacted Shuchipan at Techheights, our main server was failing. Shuchipan scheduled an appointment the following day and thoroughly analyzed our system to determine our issues. Despite efforts to repair the system. Shuchipan quickly advised us that it would be more cost-effective to replace the hardware. In the following days, TechHeights sourced an affordable new machine, installed the O/S, reconfigured the system, restored our backup, and got us back on our feet with zero data-loss The system has been working perfectly ever since, and he saved us thousands of dollar of potentially unsuccessful repair efforts on the old machine and additional down time.
John Subbiondo
Director of Finance & Operations, Lombard Consulting Services Inc.
"TechHeights has been a wonderful partner for years. They have been instrumental in making sure that all our data is protected and secure. They have helped us open multiple offices throughout Orange County, LA, and Riverside. TechHeights guided us with our cloud journey and made sure that we leverage the latest technology to boost and make our business efficient."
Sabrina Rossetti
VP of Finance, Secured Income Group
TechHeights | Business IT Services in Orange County, LA, Riverside, and San Diego