Business Compliance
We offer managed business compliance services, which will make you compliant and ready for audit.

You cannot afford to let compliance slip
TechHeights can help evaluate and mitigate
compliance gaps using proven guidelines and frameworks.
Being compliant means, you are fully aware of the regulations applicable and have taken the necessary steps to incorporate these guidelines and rules based on your industry and location. These industry-specific measures ensure that you have well-documented operations to reduce business risks.
Hacks and data breaches can often occur when you do not follow the proper guidelines and measures provided by the industry-specific governing body, resulting in financial loss and leakage of sensitive information. These losses generally cost a lot, as they can lead to loss of trust, bankruptcy, and even the closure of a business.
Small Businesses are subject to more cyberattacks as they are the soft target. The consequences of these breaches can be extremely costly, from lost productivity to company reputation. Most SMBs do not have the IT skillset or knowledge to understand and mitigate security risks.
SMBs often have unique and dynamic business environments. Our primary managed compliance services include:
Security operations center (SOC)
Cybersecurity awareness training for employees, contractors, and key vendors
Endpoint Detection and Response (EDR) and advanced Extended Detection Response (XDR)
Email hygiene and filtering services to block spam, phishing, and malware
DNS filtering or content filtering
Penetration testing and vulnerability scanning
Security architecture and deployments of cybersecurity infrastructure
Incident response to cyber-attacks and malware
More productivity and cybersecurity, reduced IT cost, and regulatory compliance – all of these are benefits we provide to our clients. Want to know more? Contact us today!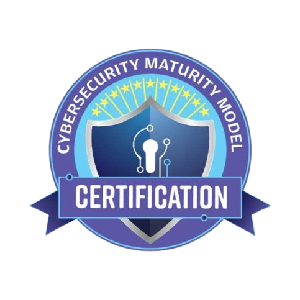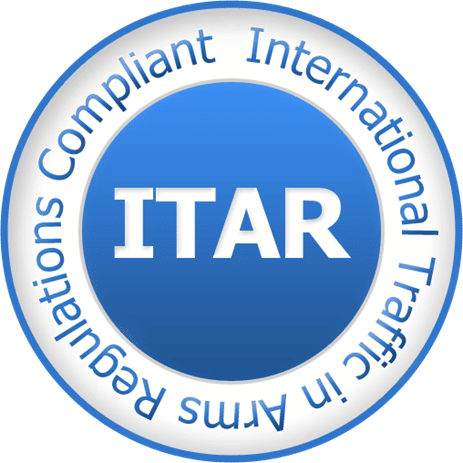 The National Institute of Standards and Technology has created the Cybersecurity Framework (CSF) to streamline cybersecurity for Nonfederal systems and organizations.
The NIST Cybersecurity Framework (CSF) is a collection of voluntary recommendations, standards, and best practices, which are designed to assist organizations in protecting unclassified information. These 108 controls help businesses prevent, identify, respond to, and recover quickly from cyberattacks.
Concerns related to NIST Compliance
Many businesses don't have the in-house expertise required to comply with NIST regulations.
Companies must be aware of their cybersecurity vulnerabilities and risks to design, implement, and manage security programs.
From the Systems Security Plan (SSP) and Plan of Action and Milestones(POA&M) to implementing all NIST 800-171 controls, we will help you every step of the way.
The Cybersecurity Model Certification, or CMMC, is a unified standard that the U.S. Department of Defense has established to regulate contractors' cybersecurity measures who work for the U.S. Military. In recent years, cybercriminals have targeted defense contractors, so the DoD introduced more robust cybersecurity guidelines called CMMC to protect the sensitive defense information on contractors' information systems. Contractors across the defense industrial bases must follow and maintain strict mandatory cybersecurity guidelines that demonstrate adequate cyber hygiene, adaptability for malicious cyber threats, and proper data protection strategies.
Concerns related to CMMC Compliance
CMMC requires providers to locate and track the CUI in their networks. Businesses must clearly understand their CUI and how it affects their systems to ensure they are within the correct scope.
Depending on the maturity level, CMMC may need to comply with hundreds of security procedures..
We will guide you through the process and perform a detailed analysis of your current alignment to determine your required level of compliance. Then, we will recommend what you should do to meet CMMC compliance requirements for passing your third-party audit.
HIPAA (Health Insurance Portability and Accountability Act)
HIPAA (Health Insurance Portability and Accountability Act) is a standard for compliance that protects sensitive patient data. Organizations handling protected health information (PHI) must comply with HIPAA's process, network, and physical security requirements.
Concerns related to HIPAA Compliance
HIPAA violations can result in severe penalties. Having adequate training in handling PHI and understanding security threats is crucial.
SMB businesses do not have the resources and expertise to deal with security incidents. It is essential to have correct processes and security plans, including Security Policy, Security Incident Response Plan, and Acceptable Use of Information Systems.
TechHeights has the expertise to help you identify PHI information and ensure that you have all the HIPAA policies and processes implemented to secure your PHI data.
This help the organizations cover any financial losses incurred in the event of cybercrimes such as ransomware, data breach, and malware attacks. They also get to cover the costs associated with the remediation process, such as the cost of the investigation, crisis communication, and customer refunds.
 Cyber liability insurance is a minimum requirement for companies to comply with state regulations that require them to inform customers about a data breach involving personally identifiable information. Other coverages include Indemnification of legal fees and expenses
Concerns related to Cyber Insurance Forms
These coverage forms can be confusing and unclear.
It can be challenging to know what is covered and what is not.
We at TechHieghts, help you fill out the cyber insurance forms and provide guidance and recommendations based on the questionnaire.
TechHeights | Business IT Services in Orange County, LA, Riverside, and San Diego