FORTUNE 500 IT SERVICES
at SMB Pricing
Orange county's award winning msp
TechHeights is a recognized IT service provider supporting Orange County SMBs. Our IT services in orange county include comprehensive computer, network, and cybersecurity support for small and mid-sized companies. Our experts help by proactively working on your computers, servers, email, and network to achieve higher employee productivity and network uptimes. We work towards getting the most out of your IT operations by evaluating and understanding your company's IT needs so that you can focus on your business.
TechHeights serves the entire Orange County, Riverside, and Los Angeles metro areas, with a commitment to service excellence which helps us stand out in the industry. At TechHeights, you receive Managed IT Service plans with guaranteed results! All computer and network support and Managed IT Services are tailored to your requirements.
ARE YOU WORKING WITH THE RIGHT MSP?
Zero On-Boarding Fee
All US Based employees – Right here in Orange County!
Predictable – Flat Fee – Monthly Cost
Unlimited On-Site and Remote support
Get Immediate Support with a 30-second response time
24/7 support available
Protect your business with powerful Cybersecurity measures
Proactive maintenance to reduce support requests
Ace your next audit – NIST, CMMC, HIPAA, ITAR, PCI, SOC, FINRA
More productivity and network security, reduced IT cost, and regulatory compliance – all of these are benefits we provide to our clients. Want to know more? Contact us today!

Computer and Network Support
No matter what size company you have, TechHeights can help you with your IT and Cybersecurity needs. We design the network based on your company's needs to succeed and maintain it at peak performance. Our team of certified professionals looks for ways to improve your network, applying updates to workstations, servers, and networks before problems compromise your business activities. We are also experts at managing networks and cybersecurity and keeping your business data safe. Our monthly Managed IT Support Services are based on a flat monthly fee model with on-site and remote support when you need it. Our IT services are available throughout Orange County, Riverside, and Los Angeles.

HelpDesk & Emergency Support Services
If your employees have a computer-related issue, our Orange County-based experts offer comprehensive HelpDesk services. Your business can concentrate on core services – our IT technicians stand behind our clients to ensure office productivity isn't interrupted, no matter what technical problems arise. For emergency network or computer problems, our highly-skilled and expertly trained team of Microsoft-certified engineers can come to your workplace within a couple of hours for our clients in Orange County. We'll provide you with complete diagnostics and fix whatever needs repairing fast. Don't let a critical network failure stop your business – trust our experts to offer unrivaled emergency support for crucial business systems.

Complete Network Installations
Whether you are a new company just getting started or are an established firm looking to expand, our skilled team of network engineers stands ready to assist you with your computing and all IT needs. We handle installations from start to finish. This includes procuring the hardware and software needed for the business, designing and implementing the networks (either wired or wireless), and install all needed applications, set up servers and network appliances. If you're starting from scratch or are ready for an upgrade, you can count on TechHeights to manage the entire network installation. Planning, implementation, and maintenance of business networks is one of our many specialties.

System Maintenance & Upgrades
Regardless of what computer or network system your company uses, after time the equipment will require maintenance and repair to ensure good working order. TechHeights believes in proactive solutions, applying system upgrades and service packs to keep your network running at optimum levels. Critical IT infrastructure must be backed up and have security updates applied periodically, and our experts have the tools and the skills needed to handle these projects. Our team has years of experience working with many brands of hardware, software, and application platforms, and has what it takes to maintain critical business networks. Companies seeking IT services in Orange County can count on TechHeights to serve all of their computing needs.

Cloud Strategy and Migration
Cloud computing has revolutionized the workplace. TechHeights can help you implement a full range of cloud services, reducing costs and minimizing risks in the process. We offer secure private and public cloud-based Server Virtualization, Application Virtualization "AppV", Desktop as a Service "DaaS" and backups. We are partnered with Microsoft to provide complete hosted email services "Office 365" to eliminate the need for an on-premise Microsoft Exchange server. Our consultants can help you select the right cloud services for your business needs. Whether it's with Azure or AWS, our experts can design cloud architectures that work flawlessly for critical applications. Let our expertise simplify your company's migration into cloud computing, making sure it works right the first time and speed up the adoption of this innovative technology.

Network Security & Compliance
Businesses must protect their data from cyber threats and intrusions – the loss of which can cost millions in lost productivity and customer concerns. Many companies understand the importance of network and data security, but often don't know where to turn for help. The security professionals at TechHeights are proud to offer a complete lineup of IT security solutions, including a SOC, full network monitoring, log monitoring, and setting up security strategies to keep your proprietary business information safe. We believe that a multi-layered approach works best, adding intrusion detection strategies, blocking intrusions, and adding firewall and gateway security appliances to protect critical business networks. We also ensure that every network we secure meets client specific compliance requirements such as HIPAA, NIST, CMMC, ITAR and others.

Network Monitoring & Alerting
Keeping track of the status of the components that make up your company's business network can be an arduous chore. Let TechHeights and its certified team of experts handle the management and maintenance of your network – from applications to servers, routers, computing workstations, and mobile devices, our expertise can free up your staff to focus on running the business, not chasing after computer problems. We provide round-the-clock monitoring services for our clients. We utilize Security Operations Center (SOC) to monitor and alert us in case of any suspicious or malicious activity. With our extended detection and response endpoint protection we can rapidly detect and stop the threat preventing data breaches.

Disaster Recovery & Business Continuity
Application failures or complete network disasters can strike any company, and the extent of these failures can range from inconvenient to catastrophic. TechHeights specializes in helping our clients develop disaster recovery strategies that work, then plan and implement the tools needed to help you recover from a tech disaster. We can assist you in business impact analysis and help you prepare procedures and instructions that you can follow to quickly resume main business functions in case of a disaster or a malicious cyber attack. With our cloud based backup and application virtualization solutions we can restore data and get you back in business based on you RTO and RPOs.
Take the first step & call us to get a free one hour IT consultation!
(949) 565-3530
TechHeights provides complete network installations, computer & network support, managed IT services, 24×7 emergency support, business continuity & disaster recovery solutions in Orange County including Irvine, Tustin, Santa Ana, Anaheim, Fullerton, Newport Beach, Laguna Niguel, Aliso Viejo, Mission Viejo, and Costa Mesa.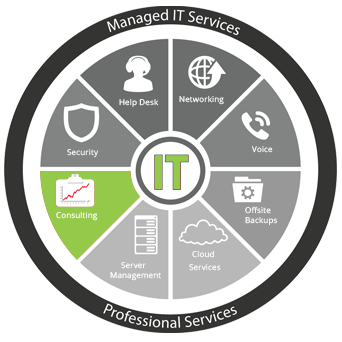 Take the first step & call us to get a free one hour IT consultation!
(949) 565-3530
TechHeights provides complete network installations, computer & network support, managed IT services, 24×7 emergency support, business continuity & disaster recovery solutions in Orange County including Irvine, Tustin, Santa Ana, Anaheim, Fullerton, Newport Beach, Laguna Niguel, Aliso Viejo, Mission Viejo, and Costa Mesa.
Founded in 2007, our company has maintained our position on the forefront of Orange County IT services, giving us the ability to implement technology advances for the benefit of our clients. This enhances network reliability and helps our business clients maintain an edge over their competitors. Every project we undertake is approached with a comprehensive understanding of our clients' needs and desires. We're more than just a managed IT services company – our goal in consulting with our customers is to be a vital part of the computing decisions our clients make.
When you need Orange County IT Support Services, look no further than the recognized, trained and experienced team at TechHeights.

Cloud Migration Services O365, AWS and Azure
AWS and Azure Cloud Migration Services.

Vulnerability Assessment Managed SOC Services
Vulnerability Assessment and Managed SOC services
We Are Only Successful, When Our Clients Are!
"Tech Heights continues to impress, we have worked with them for a little over 5 years at this point and they are always willing to assist from the simplest to most complicated tech issue. We couldn't be happier with our choice in Tech team to support our companies."
"Shuchipan and his team is extremely easy to work with – they have deep IT knowledge, understands issues quickly, is an objective and logical problem solver, and generously shares his knowledge. I would recommend TechHeights highly to anyone."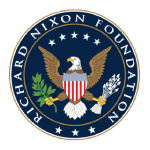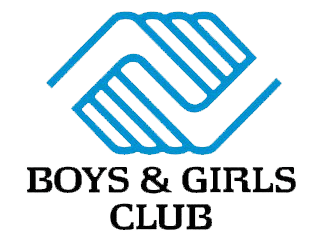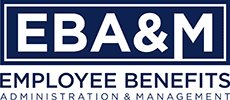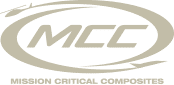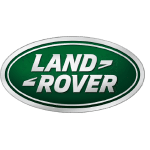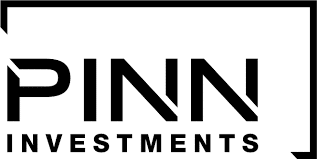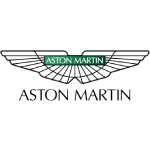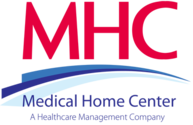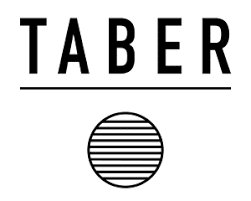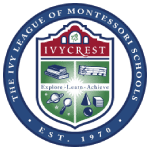 TechHeights | Business IT Services in Orange County, LA, Riverside, and San Diego