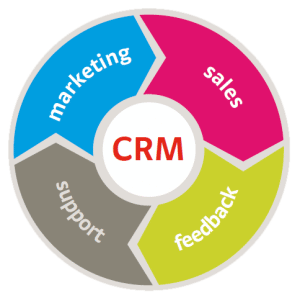 Customer relationship management (CRM) is a special system for managing a company's interactions with current and future clients or customers. The management system also uses technology to organize, automate and synchronize sales, customer service, marketing, and even technical support.
SugarCRM users will receive contextual intelligence about every lead, contact, company or opportunity in an easy to use and understand format that can be easily personalized to fit the individual user's workflow. When you are looking to build extraordinary customer relationships, choose SugarCRM development. Not only does SugarCRM offer you a range of functions, but it is also the most innovative, flexible and affordable CRM solution on the market. SugarCRM developers can easily access Sugar information from their desktop, tablet, or smartphone. The program allows them to easily switch from one device to another without IT support or additional training.
SugarCRM is considered a leader in CRM innovation. This begins with Sugar UX™. Offering an individualized CRM user experience, Sugar UX is intuitive, immersive and engaging. Sugar UX works because it combines the optimization of business processes with the simplicity, and mobility of a modern consumer app.
Why Should I Choose SugarCRM Over Other CRM Solutions ?
Currently, SugarCRM is used by more than 1.5 million individuals living in over 120 countries and speaking over 26 languages. SugarCRM is available as an open-source and commercial open-source application. From its initial inception, SugarCRM was designed to be flexible while also adhering to industry standard technologies like HTML5, JavaScript and PHP. This advancement allows the program to SugarCRM is successful because it helps businesses transform their customer experience by delivering a fully transformed and personalized user experience.
This experience is engaging, immersive and intuitive, offering a fusion of the straightforward simplicity and mobility of a consumer app with the business process optimization of a conventional CRM.
In February of 2014, SugarCRM announced that new open source versions of their Community Edition application would no longer be released. Rather, the only updates would be bug fixes. Because every business is looking to reduce their costs as well as increase their productivity and profitability, solutions must be found. This is where SugarCRM can help. SugarCRM not only organizes but also automates business processes that will foster loyalty and customer satisfaction through delivery of sales, marketing and customer service.
How Can I Fully Utilize SugarCRM?
SugarCRM is considered the most flexible CRM platform currently available in the industry. Developers who use SugarCRM have complete access to the software platform. In response, nearly 200 commercial integrations have been made with leading business applications.
SugarCRM can be deployed anywhere, making it an extremely versatile CRM solution. This includes areas like:
On-Demand multi-tenant cloud service
On-Premise behind a firewall
through

 

SugarCRM's private cloud offering
When you use SugarCRM, data can be easily moved between different deployment models. A user is never locked into inflexible and expensive deployments.
Not only can SugarCRM work for your business now, but as your businesses grows it can be easily modified, extended and integrated in a quick and effective way to best suit your business's developing needs. This immense flexibility makes SugarCRM a long-term and future proof solution for any business.
Can TechHeights Help Me Develop and Implement SugarCRM ?
Yes! TechHeights is happy to offer a range of IT solutions for businesses including training customer in using SugarCRM. Our team of trained experts can also help you develop and customize the highly versatile SugarCRM to ensure it best fits your business's needs. Once the program has been completely customized to suit your preferences, you and your team can be trained by our technicians on using it properly and efficiently. If you ever have any issues arise with your SugarCRM solution, the team at TechHeights can help you solve it. As your business continues to grow, you needs will change. TechHeights is there to adjust or modify your existing SugarCRM solution to ensure it continues to offer the functions your changing business needs.
TechHeights | Business IT Services in Orange County, LA, Riverside, and San Diego