IT Support Services In Irvine
To Enable Success
Expert service delivered how, when, and where you want it.

Managed IT Services Irvine
When you need IT Support in Irvine, be sure to choose the award-winning
and experienced team at TechHeights.
TechHeights is a certified and highly recognized provider of IT support Irvine. When looking for complete network, cybersecurity, and computer support, it is important to have someone who will thoroughly evaluate your current IT infrastructure needs and make accommodations for any future expansion plans. TechHeights offers a range of IT services in Irvine and can provide solutions from concept and site design to ongoing site maintenance. Our record of proven delivery will give you the IT services in Irvine, CA that you need to expand your business.

24x7x365 Helpdesk Services
Our comprehensive IT HelpDesk services are designed to achieve higher up-time for business networks, applications, and emails, resulting in increased productivity. Our certified team is available where you need it – on-site and remotely and when you need it. We are always on top of cybersecurity and ensure that all the patches, anti-virus, and backups are in place…

Cybersecurity and Compliance
Our cybersecurity services provide protection across the network, protecting the perimeter, internal assets like servers and workstations, application data, remote users, customers, and partners. Our layered approach stops the ransomware in its tracks. We provide help on cybersecurity insurance forms and implement the required security controls…

Cloud and Virtual Solutions
We offer Small and Medium Enterprises managed IT services with cloud and on-premise application and network support that provides the total life-cycle of your IT infrastructure. Our services ensure that your Azure workloads, AWS EC2, workspaces and Office 365 cloud applications, and virtual IT infrastructure are stable and protected at all times…

Network and Server Management
With cloud and virtualization offerings, we help you consolidate servers and applications using Microsoft Hyper-V, VMware VDI /ESXi, Azure, AWS, and Citrix. During the onboarding process, we perform a complete audit of hardware and software to identify the gaps and help you put the controls necessary to protect and optimize the IT systems…
Award-winning IT Support Services 
The team at TechHeights understands that the right combination of system components and technology is unique for every business. That is why we are happy to offer IT Support Irvine, CA to bring you the best solutions. To do this, we focus on balancing business needs, security, performance and cost.
Does TechHeights Offer Network Services in Irvine?
Emergency Support Services

 

– Our highly trained team of Microsoft certified engineers can quickly arrive at your site within 4 hours and offer you diagnostic and resolution services if your business experiences any critical issues, especially during normal operating hours.
Troubleshooting

 

– Some common network issues can be avoided with regular maintenance. However, many of these issues cannot be completely eliminated. That is why TechHeights offers two layers of troubleshooting protection: TechHeights will perform periodic system assessments to identify potential or emerging threats as well as assist your business with regular system maintenance. TechHeights can also provide emergency troubleshooting that will quickly diagnose and correct any problems.
Consulting CIO

 

–TechHeights is proud to offer a

 

consulting CIO who can advise clients on the best trends, technology and policies to help prioritize and execute a set business strategy.
We can help. More productivity and network security, reduced IT cost, and regulatory compliance – all of these are benefits we provide to our clients. Want to know more? Contact us today!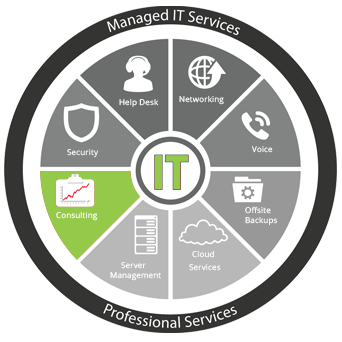 Does Your Current MSP Offer Complete IT Services Plan?
The team at TechHeights is proud to offer complete end-end IT services in Irvine including on-site and remote support. All network systems and computer equipment will require ongoing maintenance for optimal performance. This maintenance is also crucial to protect your data. TechHeights will carefully maintain the client's IT infrastructure with service packs, security patches, up-to-date system upgrades and back-up processes. We have extensive experience maintaining a variety of platforms, computer software and hardware types and networks. If you are looking for IT support Irvine, CA, choose TechHeights.
Many companies are now turning to cloud services for hosting emails, files & folders and backups. TechHeights offers migration services to provide a smooth transition from client's old email system or file server to Microsoft Office 365 or Google Apps with upgrades, changes and conversions.
Automated security patching and updates with flexible installation 
Ticket & escalation with steps to resolution
24/7 device monitoring & alerts 
Windows, MAC & mobile support
Software / Application installation
Virus & malware removal
Hardware & Software audits
Restart of application services & low disk space cleanup
Hardware warranty reports
Next-Gen Anti-Virus scans
Network and server availability monitoring
24/7 IT Help desk support
Incident management & resolution
Active Directory management
Server and Network maintenance
User updates & ticket notes
Email Spam filter management
Web-based portal for clients
Firewall and Switch management
Ticket-based workflow
Application Update Support (With Vendor Support)
Customer Success Manager
IT Help Desk Manager
Level I, II, and II technicians
What IT Service Packages Does TechHeights Offer?
When you choose TechHeights you will receive a range of managed IT service plans that offer guaranteed results. All computer support, network support and managed IT services are available through TechHeights on a month-to-month basis and include:
Does TechHeights Offer Network Services in Irvine?
Our range of IT Services Irvine, CA and the surrounding Orange County area offer many network solutions like:
Complete Network Installations –TechHeights can help clients with their network needs from start to finish. Our end-to-end network solutions include everything you need such as wireless, hardware, software and cabling. If you need to set up an entirely new network infrastructure or completely overhauling an existing one, TechHeights will successfully manage the job including planning and on-going maintenance.
Computer and Network Support – The team at

 

TechHeights

 

takes a proactive approach to mitigate any network, server or security issue before it becomes a problem that disrupts the operation of your business.
Network Security – Individuals and businesses should understand the importance of protecting themselves when using Internet systems. Increasing connectivity is great for business, but it can also cause security risks with your network. TechHeights offers comprehensive security solutions including anti-virus software, backup, disaster recovery and regulatory compliance.
Network Monitoring and Alerting – Managing servers, applications, workstations and mobile devices in a network is extremely time-consuming and can be overwhelming if the manager is not properly trained. To solve this issue, TechHeights provides 24 hour, 7 days a week, 365 days a year monitoring of critical technology pieces that support your business, leaving you to focus on other things.
How Can You Prevent a Data or System Disaster?
A tech disaster can cause system failure and data loss that can range from minor and inconvenient to catastrophic. To prepare for such disasters, TechHeights will assist with the planning and implementation of a Disaster Recovery Management plan and Data Protection Strategies.
Can You Help Train My Staff for Day-to-Day Tech Operations?
TechHeights can offer smaller organizations access to effective training for existing staff. This training allows one staff member to serve as a "system coordinator" who handles basic system maintenance. This allows for a much smoother day-to-day operation.
What If I Do Not See My Tech Need On This Page?
If you do not see what you are looking for above, give us a call or send us a query. When you want effective teach support Irvine, TechHeights will offer customer system solutions that are perfect for your business. These solutions will help create an effective and highly efficient IT environment. Our IT services Irvine, CA are extremely well-formulated and are always professionally implemented. Each offers a strategy that is built on the organization's specific IT needs.
We Are Only Successful, When Our Clients Are!
"Tech Heights continues to impress, we have worked with them for a little over 5 years at this point and they are always willing to assist from the simplest to most complicated tech issue. We couldn't be happier with our choice in Tech team to support our companies."
"Shuchipan and his team is extremely easy to work with – they have deep IT knowledge, understands issues quickly, is an objective and logical problem solver, and generously shares his knowledge. I would recommend TechHeights highly to anyone."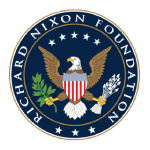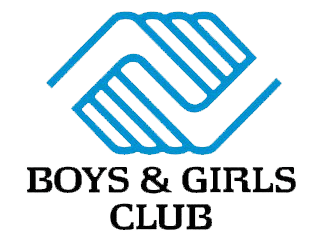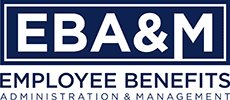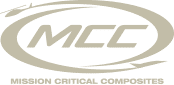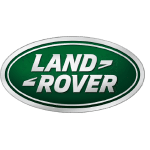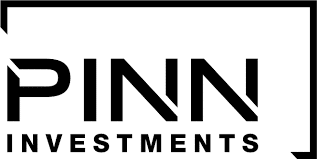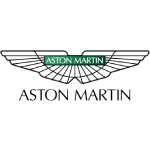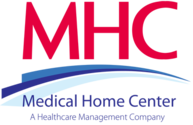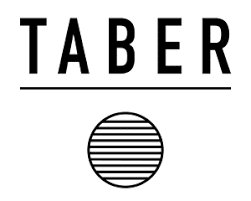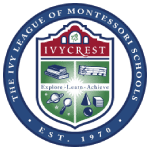 TechHeights | Business IT Services in Orange County, LA, Riverside, and San Diego