Managed Cloud Services
An MSP is highly dedicated to efficiently managing the cloud infrastructure of the customer. Cloud security, storage, computing, and network operations are managed by Orange County IT specialists.
Every organization wants to beat each other in the race for effective management because the process of cloud adoption is very much discussed all over the world. By entrusting all the responsibility of cloud-managed needs to TechHeights Cloud Management Specialty, you can be sure that we have the comprehensive knowledge of handling cloud management services.
TechHeights MSP providers also known as Management Service Providers are familiar with managing IT services for different companies through the Web. Our clients might be used an ASP or Internal function to grow their business performance. We help your organization by balancing the customer's computing, storage, networks, and OS, as well as the hard equipment and apps stacks that work in a friendly environment.
How TechHeights help clients?
We have comprehensive solutions that dramatically reduce the workflow, processes, and costs of architects and enterprises. Using the TechHeights cloud-managed service; you can focus on the success of your business instead of focusing on your daily administration tasks.
To experience the benefits of Managed Cloud services or solutions we provide, it's time to figure out our experienced or professional cloud provider who has enough expertise in several cloud administration functions and is architecturally sound with expected the environment at our disposal.
Whether deployment is single, double, or multiple, our cloud security managed IT service makes it a success by practicing on your own automated, and make the transition to change the reality of the cloud through the following elements:
Proper use of quality pricing, delivery, and management models.
To deliver value results, we have automation & self-service capabilities.
Having adorable security planning and compliance standards.
Operating Company Data Centres for managed Cloud standards.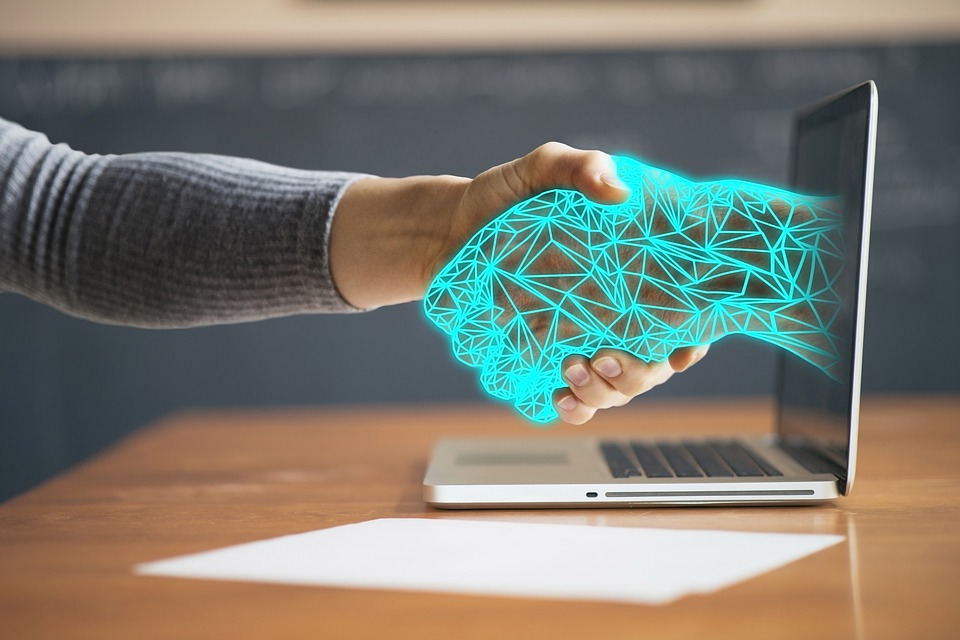 What benefits you get from our services?
Robust IT infrastructure
With the cloud management service provided by TechHeights, you can create a new and healthy IT environment. Our experts use high-tech tools and solutions to give you the guarantee of strong cloud security. We at TechHeights only hire qualified cloud-managed technology experts.
Our Cloud management solution provides 24/7 administration of your data storage and business revenue systems to give your organization with greatest vigorously focused infrastructures by monitoring your network for security problems, patch updates, and more.
Strong Data Privacy
The cloud management project sent to us by clients also ensures strong data security. Our accurate data is the most important contributor to your everyday tasks. Our MSP services are accompanied by strategic planning to enhance the security of the API cloud environment.
With a larger attack surface and several crime issues, your cloud network is susceptible to penetration and compromise if not fully secured. Therefore, Our Cloud security system or providers have the knowledge and relevant personnel importance to keep your cloud network safe from non-authorized channels.
Real-Time IT Solution
TechHeights ensures that its services are available to its clients 24/7. Our IT experts use up-to-date strategies and technologies to keep your IT infrastructure cybercrime, virus, and malware-free. For future technical problems, TechHeights has quick-changing tactics which ensure that you will not have to survive in any kind of problem in the future.
Standard Data Center Management
Your IT environment improves your business activities, but securing your data center functional smoothly might prevent our IT specialists from tackling techniques initiatives. Once you outsource your data center management requirements to TechHeights, we will instantly start our operations, eliminate the cost and improve service levels.
We at TechHeights provide end-to-end solutions that create hybrid infrastructure, converged and hyper converged infrastructure and technology as a service. By using our managed service provider to support your cloud infrastructure, you may ensure that all your controls are in one location. You might analyze an administrative or supportive network for your firm.
Maintaining Regular Tasks and Future Transformation
At TechHeights, the team is highly involved in implementing day-to-day operations that's why they run smoothly and also we innovate a new technique to drive new business outcomes. Fortunately, we have a good skilled specialist for doing this job. Our managed IT service providers help you to balance your fundamental procedures and needs.
Plus, we have strategic planning and deep research on vendor relationships that permits us to develop efficiencies, lower costs, accelerate functionality, and others. Additionally, in terms of balancing your daily task, manual tasks, then you might concentrate on your strategic goals.
What we deliver to clients?
Technical procedures might pressurize you and your employees and your networks and cyber security systems may be corrupted. Therefore, we assure you that you'll definitely balance efficiency and protection with our capabilities around:
High-level security system
Great Collaboration and voice support
Wired and wireless networks
Software-explained networking