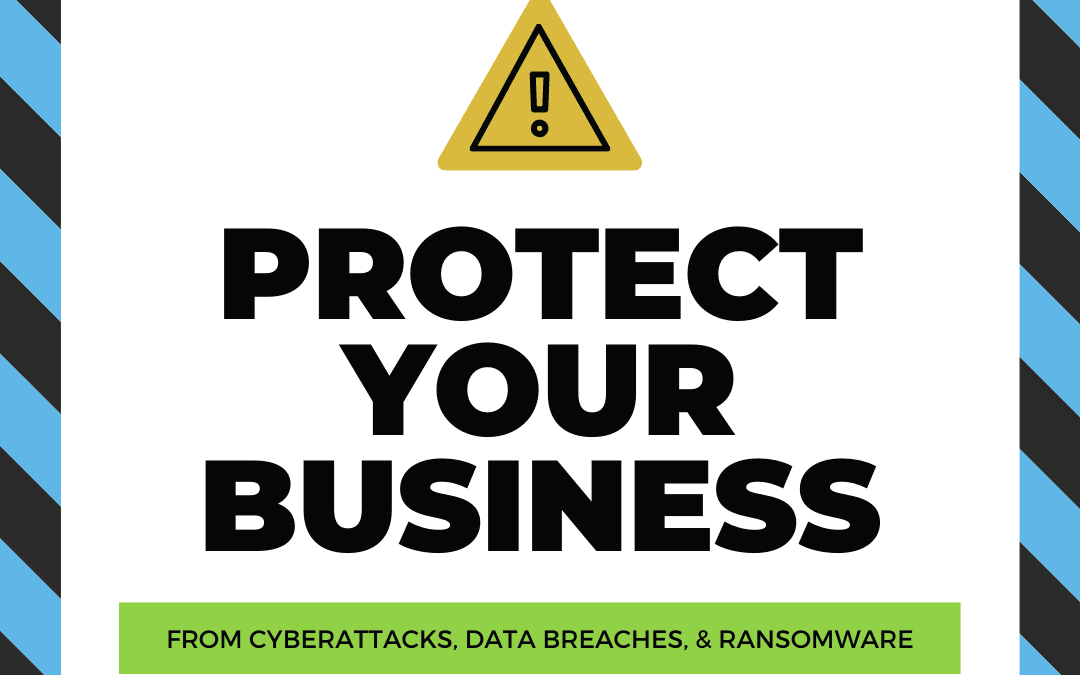 The generation we are in is all about being digital, which has simplified our lives. As we know, there are always two sides to the story, the good and the bad. With the ease of connected and simplified life comes cyber attacks. These are the most severe hazards of all things going digital. They can strike your computer randomly. So let us understand what a cyberattack is. A cyber attack is an attempt to gain unauthorized access to a computer system, computing network, or third-party computer. Cyberattacks not only hack computers but also seek to disable, destroy or control computer systems in order to delete or run out of data. 
Here are some examples of cyberattacks:
Fraud, identity theft, and extortion

Phishing, spoofing trojans and viruses

Breach of access

Stolen hardware such as mobile devices and laptops
These are only a few of many data breaches. The question is, how can you prevent cyber attacks and take care of cybersecurity? This may not be an easy question to answer. With enough research and knowledge, you can protect your system from hacking and prevent data from being deleted or stolen. You can be assured that your network and the data are safe with TechHeights IT services. We will discuss the many ways we can help you keep your data and devices safe.
Your staff should be well trained. Most of your cyber threats can be mitigated if the employees are well-informed and well-trained. Your employees are one of the best ways cybercriminals can get your data. This can be done by sending fake emails to employees or asking for personal information or access to files. It is important to train your employees and make them aware of fraudulent activities. Your staff must be educated and asked to verify the links they click on before clicking them. They should also check the email address that the emails are coming from before sharing any information which could create a risk to the company or them.
Make sure your software is up-to-date: Cyberattacks are most likely to occur when systems or software aren't updated. Cybercriminals could take advantage of this weakness. Once these criminals have gained access to your system, it can be challenging to find the right information. This could lead to data destruction or exploitation.

IT support in Irvine

is necessary as they can assist you with software updates and keep you up to date with the latest trends.
Back up your data regularly: Data is an essential asset for any company. You must ensure that your data is always backed-up in case of an unplanned disaster. It is not an extra activity. Think of it as insurance or an investment that will help you protect your data.

IT services in Santa Ana

can be easily accessed to assist you in keeping your data safe and sound.
These are just a few of the many ways you can protect your data and systems from cyber security. TechHeights does more than just help spread awareness. We also assist you in solving the problem. We are here to help ensure that no organization is a victim of a cyberattack.

Tags: IT services in Santa Ana, IT support in Irvine